Yoshimura Rear Black Fender Eliminator Kit for Yamaha R6
---

If you don't like how the rear fender of your sportbike looks and want to replace it with something more compact and practical, take a look at the Yoshimura rear black fender eliminator kit. The company is well-known among riders for creating high-performance exhaust systems of the highest quality. The company's engineers and designers use their experience to come up with this kit. It is made out of high-grade anodized steel with a matte-black finish that will look perfect for years to come.
You don't need to drill or modify the rear end of your bike to install this kit. It can be done by one person in a regular garage using only basic hand tools. Just be ready to do some minor electrical work for powering the LED license plate lighting and relocating stock turn signals.
Yoshimura® 070BG136311 - Rear Black Fender Eliminator Kit
https://www.motorcycleid.com/yoshimu...0bg136311.html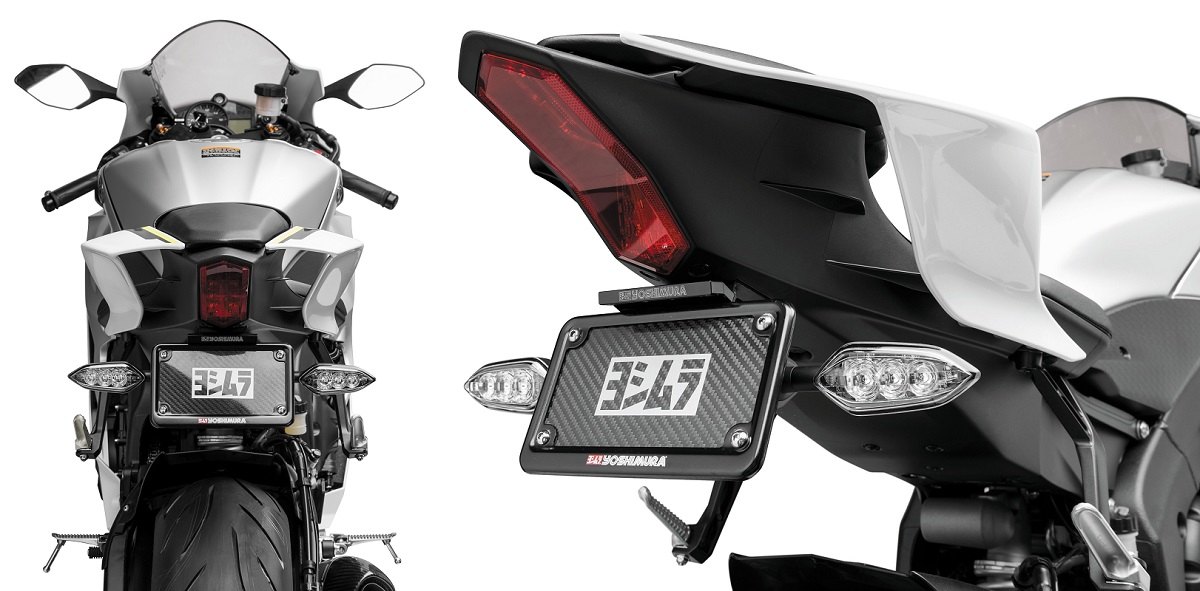 Fitment:
2017-2020 R6
Yoshimura® 070BG136303 - Rear Black Fender Eliminator Kit
https://www.motorcycleid.com/yoshimu...0bg136303.html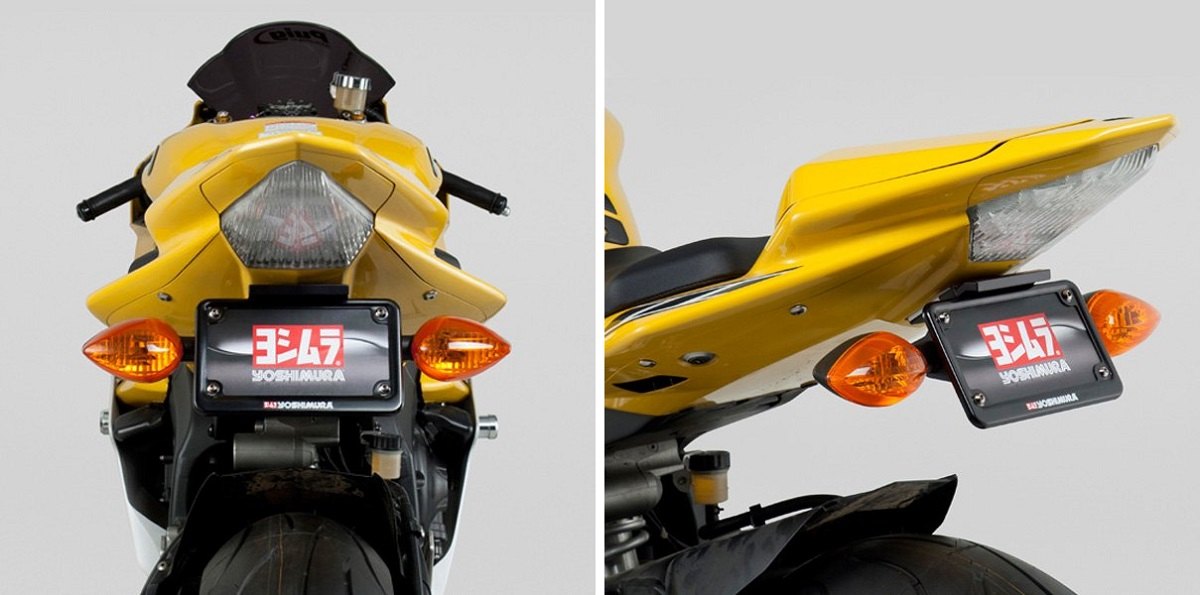 Fitment:
2006-2016 R6
Features:
New improved D.O.T. compliant L.E.D. light and housing
New easy to use Heat Shrink Solder Sleeve Butt Connectors
Model-specific precision laser-cut stainless steel bracket tucks discreetly under the tail section of the motorcycle
Black anodized aluminum license plate frame with silk screened Yoshimura logo included
Stainless steel hardware included
Compatible with aftermarket turn signals when combined with Universal Turn Signal Bracket Kit (sold separately)
Yoshimura LED black anodized aluminum body turn signal kits available separately (072GLTSFK front and 072BGLTSR rear)
Made in the U.S.A.
Kits for other bikes (Go to the "Product Options" to choose your model):
https://www.motorcycleid.com/yoshimu...nator-kit.html
Fitment:
2015-2017 FZ-07 | 2018-2020 MT-07 | 2014-2017 FZ-09 | 2014-2020 MT-09 | 2017 FZ-10 | 2018-2020 MT-10 | 2009-2018 R1 | 2015-2019 R3 | 2006-2020 R6 | 2018-2020 XSR700 | 2008-2020 WR250R | 2010-2011 WR250X | 2018-2020 XSR900 | 2015-2017 FJ-09 | 2010-2013 FZ1 | 2006-2009 FZ1 FAZER | 2011-2013 FZ8
Go to the product page for more information.
If you have any questions, feel free to ask them here or call our tech experts at 888.903.4344
---
Need reliable parts for your bike?
Yamaha R6 Parts & Accessories — MOTORCYCLEiD.com
Got any questions?
Get advice from our bike experts in
Live Chat
or Call Toll Free: 888.903.4344
Facebook
|
Twitter
|
YouTube
|
Instagram
|
Pinterest
Knowledge base:
Helpful Motorcycle Guides & Articles